Hello, guys! October has been a month of ups and downs for me, one of the ups being the blog! I actually did more than five posts. I'm pretty proud of myself. And I still managed to read quite a few books despite having to read slow, boring, old books for university. I chose the English Lit life, but that doesn't mean I have to like Daniel Defoe. The man is in desperate need of an editor.
Books Read
Unmade by Sarah Rees Brennan
The Golem and the Djinni by Helene Wecker
Blue Lily, Lily Blue by Maggie Stiefvater
Roxana (uni) by Daniel Defoe
The Screaming Staircase by Jonathan Stroud
The Fair Jilt (uni) by Aphra Behn
The Whispering Skull by Jonathan Stroud
Books Reviewed
Book of the Month
If you guys know me at all, this should be completely obvious to you.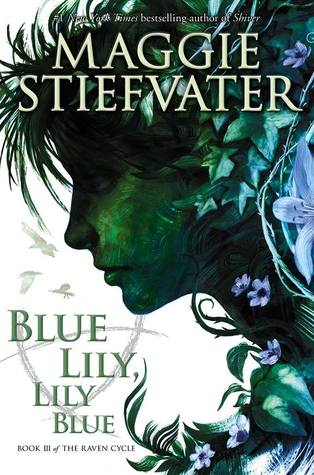 Blue Lily, Lily Blue by Maggie Stiefvater. HOW COULD IT BE ANYTHING ELSE?
Maggie is the queen of excellent books.
I also made a silly list of books to read for Halloween here, which is probably not much use to anyone now, but oh well! And the winners to the UKYA awards were announced here if you are interested. And I complain about university a bit here if you are so inclined towards whiny teenagers.
October was pretty uneventful event wise, but I was very lucky in that I got to meet one of my favourite authors, Zoe Marriott, at Walker the other week! It was so much fun and I finally got to get my books signed and she had a lot of interesting things to say about diversity and writing and all that cool stuff, so! Plus I got to see some bloggers again which is literally always good. It was a good day.