HELLO.
IT'S NEARLY HALLOWEEN AND I AM EXCITED. I love Halloween. It's like Spooky Christmas to me and I am all about it and to help get me in the mood for Halloween, I know I like to spend the week reading some spooky as heck books. SPOOKY AS HECK, I SAY. So I thought I would share with you, dear readers, some of my favourite spooky Halloween books to help us BOTH get into the spirit of Halloween. But I am always in the spirit of Halloween. THIS IS MY TIME.
The Name of The Star by Maureen Johnson
We start this list of Halloween books with the most wonderfully creepy and very good The Name of the Star. The best book in the series (out of two, so not much competition...) The Name of the Star combines Johnson's charm with her creepiness. Also, JACK THE RIPPER BUT GHOSTS. Now you're interested. If you haven't already read it.
Through the Woods by Emily Carroll
Just to mix it up so that this whole thing isn't novels, the comic anthology Through the Woods is one of the creepiest books I've read. I had chills, I tell you. CHILLS. Plus it's a beautiful book that you will want to keep in your house forever.
This is Not a Test by Courtney Summers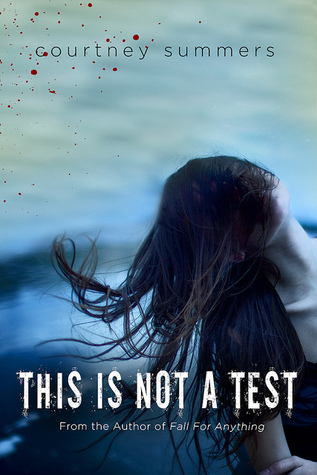 This is Not a Test is the book I read for Halloween last year and it is MY FAVOURITE. Zombies. High schoolers. High schoolers trapped in a high school with zombies. EMOTIONS. DRAMA. ZOMBIES. How much spookier can you get. Really.
The Night Itself by Zoe Marriott
Okay, so The Night Itself isn't actively scary, but the Nekomata is one of the creepier monsters in an urban fantasy that I've read and I just like this series a lot and it seems Halloweeny to me.
The Skulduggery Pleasant series by Derek Landy
PREPARE YOURSELF for the Skeleton War by reading this Middle Grade series of books about a Skeleton Detective who was once involved in a war and ends up in another one I mean how much more Halloweeny can you get than a talking bloody skeleton that CAN DO MAGIC. What more do you want from me.
The Coldest Girl in Coldtown by Holly Black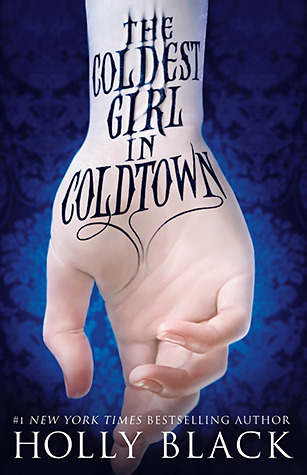 Again, not an actively scary book, or creepy really, but LOOK at that cover. It just screams Halloween to me. Halloween is not just about being scared, guys. The spirit of Halloween takes many forms and some of them are YA urban fantasies about goths and vampires.
The Raven Cycle by Maggie Steifvater
Kind of just another excuse for me to talk about this series of all series. There IS a ghost in it so it's completely valid. Plus it opens with some dead people so. Treat yourself to a Halloween gift by buying yourself one of the best series you'll ever read.
Anna Dressed in Blood by Kendare Blake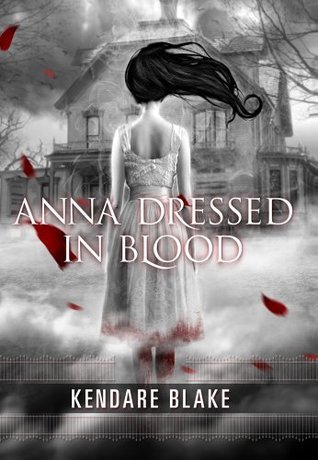 Kind of a no brainer, really. Anna Dressed in Blood is pretty much THE YA horror. Or it was when it came out. I'm not really up with the times these days I don't really know what's happening on the YA horror scene but this book is gross (SHE RIPS A MAN IN HALF IT'S AMAZING) and creepy. And just look at that spooky cover. So spooky.
Say Her Name by James Dawson (but Hollow Pike is pretty spooky tooooo)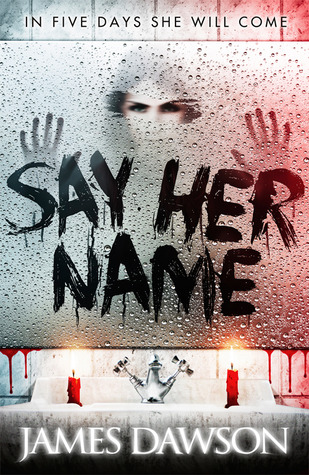 If Say Her Name doesn't make you even a tiny little bit afraid of mirrors then clearly you a much braver person than me/you have no sense of fear/you're appreciation of your own reflection is stronger than your fear - in which case, respect (or you might actually be the mythological figure Narcissus, in which case you are both mythological and dead. What are you doing here.) If I had to take away one thing from Say Her Name, it would be 'don't fuck with Bloody Mary or she will FUCK WITH YOU'. Not an actual quote, but I think they should put that on the cover.
Dead Romantic by C J Skuse
Do you like Frankenstein? Do you like Weird Science? Do you like kind of weird but also kind of funny books with excellent covers about girls who try to construct the perfect boy and also adorable dog companions? LOOK NO FURTHER.
CORALINE BY NEIL GAIMAN SO SPOOKY
'Cicely, why is Coraline in all caps when the rest of the book titles are normal and also Neil Gaiman's name is not Neil Gaiman So Spooky are you okay?'
To answer the question imaginary you has just posed to me, no. I am not okay.
Read Coraline, and you, too, can not be okay.
*hisses at the cover* THIS BOOK IS NIGHTMARES
The Diviners by Libba Bray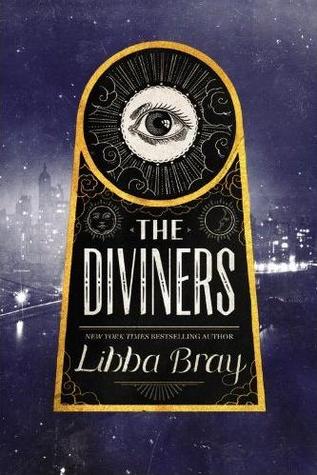 The Diviners might not be the kind of book you expect to actually creep the crap out of you, but if you ever read a Libba Bray book before you should know already that expectations should be throw straight out the window. If you like The Name of the Star, you will LOVE this. MORE GHOSTLY SERIAL KILLERS. CREEPY HAPPENINGS. THE 1920S. PERFECTION.
Good Omens by Neil Gaiman and Terry Pratchett
'pFFT, Good Omens? THAT book isn't scary, Cicely, you're just an idiot.'
I'm glad you said that, imaginary audience! Correct, Good Omens is NOT scary. It is a funny apocalypse book about the four horsemen and some children that noone I've even spoken to who has read the book actually cares about and an Angel and a Demon that everyone cares about. It's the best. And to me it screams Halloween, and this is my list and I'll do what I want with it.
Also I was trying to think of a 13th book to put on this list because I am lame like that and this was all I could think of.
HAPPY HALLO-FRICKING-WEEK MOTHERFRICKERS