Hello! So it's been another month (they go so fast), and I still haven't been up to much on the blog. I have no excuse, I think this is just how I do now so. I'm pretty sure any one who still reads my blog knows the deal by now. Anyway, apart from that, August has been a pretty good month for me! It's pretty much just been a whole month of doing nothing and reading, and it was my birthday. So that was nice. And there was a whole bunch of events which were a lot of fun and which I am going to tell you to much about at some point in this post.
Books read
Ancillary Justice by Ann Leckie
The Secret Diary of Lizzie Bennet by Bernie Sue and Kate Rorick
Through the Woods by Emily Carroll
The Agency: The Traitor in the Tunnel by Y S Lee
Starring Kitty by Keris Stainton
This Book is Gay by James Dawson
Isla and the Happily Ever After by Stephanie Perkins
Howl's Moving Castle by Diana Wynne Jones (reread)
Skulduggery Pleasant: Last Stand of Dead Men by Derek Landy
Actually a good reading month for me! I was getting a bit worried about being able to meet my target of 90 books this year because I can't do maths (and I still don't know if I'll actually be able to do it because uni is a thing that is happening and I don't know what will happen to my reading habits then!) But I only have to read 30 more books to reach my target with four months left to do it in, which seems doable.
Books reviewed
TWO more than last month so it totally counts as an achievement.
Book of the Month
Once again, I've had a really good month in terms of book quality, too, so I'm a bit torn, but I think we all know where I'm going with this...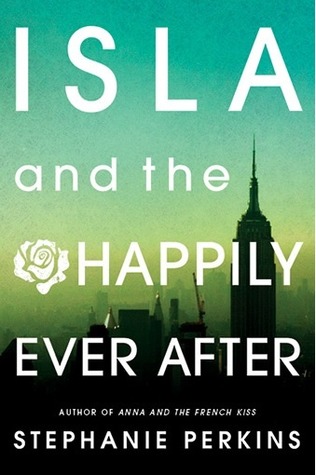 No explanation necessary, I think!
Books Acquired
(I stopped doing this because of shitty laptop problems and will probably stop again because of how stupidly long this post is going to be, but WHAT THE HECK. IT'S MY BLOG AND I WANT TO SHOW OFF MA BOOKS)
Bought: Skulduggery Pleasant: The Dying of the Light by Derek Landy (only the LAST BLOODY BOOK. NO BIG DEAL. I'M NOT CRYING OVER IT YOU'RE CRYING OVER IT SHUT UP); Isla and the Happily Ever After by Stephanie Perkins; Shadow & Bone and Siege & Storm by Leigh Bardugo; The Copper Promise by Jen Williams; Unmade by Sarah Rees Brennan; Mistborn: The Final Empire by Brandon Sanderson; The Falconer by Elizabeth May; Solitaire by Alice Oseman; The Manifesto on How to be Interesting by Holly Bourne; The Dragon's Path by Daniel Abraham; The Girl With All The Gifts by M R Carey; Assassin's Apprentice by Robin Hobb; The Lies of Locke Lamora by Scott Lynch; Charmed Life by Diana Wynne Jones. (Not pictured) Two Boys Kissing by David Levithan; This Book is Gay by James Dawson. As you can see, I bought a lot of massive adult fantasy novels that I'm probably never going to read.
Review: A Little in Love by Susan Fletcher (Chicken House); Winterkill by Kate A Boorman (Faber); As Red as Blood by Sally Simukka; Boys Don't Knit by Tom Easton (Hot Key Books).
Borrowed: Red Rising by Pierce Brown (thank you Stacey!) and Starring Kitty by Keris Stainton (not pictured because I have given it back, but thank you Jim!)
Events What I Went To: I promise this is almost over. I went to four wonderful events this month, three of which were at Waterstones Piccadilly, so I shall go over those first. The first was an event with James Dawson and David Levithan, which was a lot of fun, plus there were early copies of This Book is Gay which is just such a good book. I cannot wait for it to be released upon the unsuspecting public. The second was a blogger event with Leigh Bardugo, and she is seriously one of the nicest, most fun authors I have ever met. She's also such an engaging speaker, and I really enjoyed the event even though I've still only read Shadow & Bone. But I did by a new copy there to get signed because it's pretty and I want to reread it and there's a MAP. There isn't a map in the other UK editions! And it's such a pretty map. I NEEDED THE MAP. And then there was the Maureen Johnson/Sarah Rees Brennan event. I don't think I've ever laughed so much at an event in my life. Plus I got the chance to share my knowledge of all the weird self published erotica that there is in the world (it's a long story. Don't even ask.) AND there were
early copies of Unmade. There was also a small meet up with Victoria Schwab which was VERY EXCITING and I may have gotten a bit shaky every time I actually said words to her (probably about twice). But she is so lovely and she signed my books and GAH. IT WAS THE BEST.
AND as well as all that I also got into uni so I will be going off to do university and be an 'adult' or whatever which isn't at all worrying or exciting or terrifying *screamcries*
SO! How was your August?