Well, not literally dying, but you know what I mean. Anyway, what with all the fuss over big YA adaptations coming out this year (and generally for the past few years, really. I haven't been living under a rock), I thought I would chip in with my wholly unimportant opinion about some books that I would love to see adapted. Some books you just read and think that they should stay a book, because a film or what have you would just ruin the magic. There are lots of books that I love that I really would not want to become a film because it just wouldn't be right. But then there are some that just would lend themselves so well to a different medium, as well as being awesome books, and those are the books that I want to talk about today. So, just in case any hotshot film producers are reading, take note. (I jest, but seriously.)
This Song Will Save Your Life - Leila Sales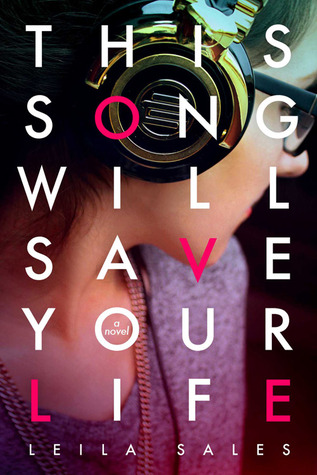 I've tweeted about this before, but I stand by it. This is a book that I want NEED to become a film. I adore the book so much, and I think that so many aspects of it will translate well onto the big screen. It would be emotional and funny and heartwarming. It's one of the closest things I can think of that would fulfill my desire for a coming-of-age (ish) movie about a girl that is driven by friendship and family more than romance. Which I guess there are films like that where the romance is a more minor aspect like in this, and there is a boy, but it is about Elise finding herself more than anything else, and her relationship is just part of a means to that end. And I would really love to see Start on the big screen. Tonally, I think it would be a mix of Perks and The Way, Way Back, only about a girl. And I am just ready for that film. Plus, the soundtrack would be banging.
This is Not a Test - Courtney Summers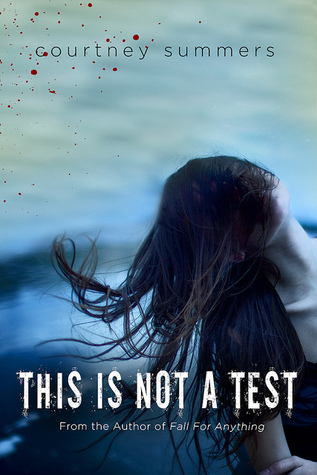 The only downside I can think of to This is Not a Test becoming a film is that I think I would be too scared to see it in the cinema. It is the perfect marriage of a hard, emotional contemporary story and zombies, and when I was reading it I was wondering how it hadn't been picked up already. (Has it? Someone should really snatch up those rights.) The book is difficult and genuinely chilling and frightening, and I think given the right cast and director this would make a stunning film. Creepy as hell, but amazing. It would be the low-budget zombie-contemp-thriller of the decade.
Vicious - V E Schwab
This is the only title on the list that, to my knowledge, might actually become a film at some point in the near future. And, as with all the books on this list, if it is done right it will be amazing. Victor and Eli's story would translate so incredibly well, and it is the perfect time to make it as it would fit in perfectly with all the big superhero movies (which I adore). The film people should really capitalize on this as it's different enough from anything Marvel and DC are producing to properly stand out, and even though it's on a much smaller scale action wise, it more than makes up for it in tension, characters and tone. Though I do think that I'd get a bit wobbly at the violence at the end, I am desperate to see this as a film. I need it now. I'm already excited about it.
Beauty Queens - Libba Bray
Just hear me out here, okay? So - Beauty Queens as a TV show. On a streaming service like Netflix, preferably, because that way instead of having to have real ad breaks, you could put in fake ad breaks as a way to bring in the content of the footnotes and the advert scripts that are in the book in such a way that if people find them annoying like some people have while reading the book, they can skip past them, as well as being a fun way to world build. Also, in the style of Orange is the New Black, they could put in short flashbacks for each of the girls in each of the episodes. I'm not sure how well the absolute madness of this book would come across, or how people would respond to it, but I know that would make such a fun tv show. Maybe not a successful one, but a fun one. I would watch it. Repeatedly.
Undone - Cat Clarke
My vision for this is a channel 4 drama. It's my favourite of Cat's books (I love them all though. Entangled and Torn would make good films, I think, and A Kiss in the Dark would be awesome as a two-part BBC miniseries), and I think it would fit right in. Although maybe E4, like My Mad Fat Diary. It would be really great to maybe have a 6 or 12 part series, so they could have an episode/half an episode for each letter? I think it would be great to see how the events unfold right before you on the screen and it would make such a stellar British drama. In my imagination, it wins at least one BAFTA, though it probably wouldn't in real life. It would deserve them, though. And it would make you cry a shit load.
So, I have a pretty long list of these, but these are the ones that I would really love to see adapted. Especially the first two. As you can probably tell, I have thought this through quite a lot... Maybe if they were actually turned into films I would just end up being disappointed with them because they wouldn't be my exact, specific vision for them, but I'd just have to deal with that... This was a fun post to do! What books would you love to see adapted/do you think would make really good adaptations? I would love to know!